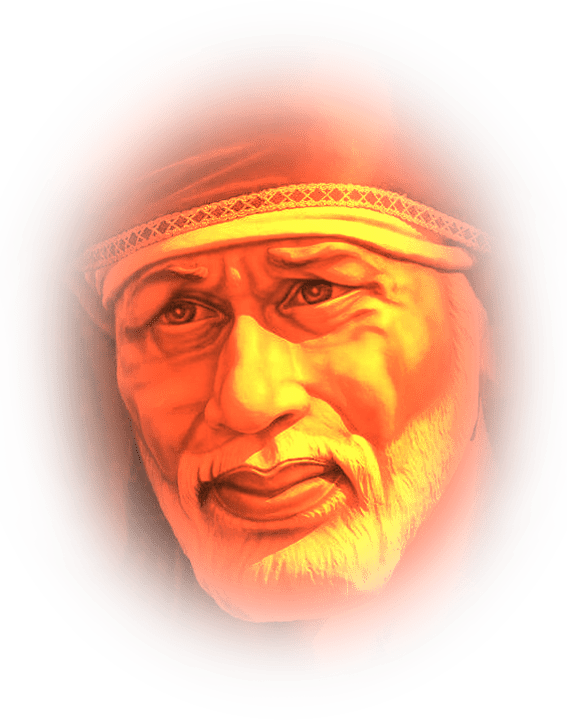 "Shri SAI Baba of Shirdi", as he is known to the world, is a Saint of the highest spiritual order with a following of millions of devotees, both in India and abroad. His parentage, place and date of birth are not known clearly, although there are many theories written by numerous authors. He is believed to have appeared for the first time at Shirdi, a small village in Ahmednagar district of Maharashtra in the year 1852 A.D, where he stayed for two years. He left Shirdi and reappeared in 1858, where he continued to reside for a period of sixty years, up to 15th October, 1918, the day when his soul embarked on its heavenly journey. His holy tomb and shrine are at Shirdi, which is visited by millions of people from all religions and all walks of life from all over the world. Today, he is a household name in India.
Shirdi SAI Baba preached religious tolerance, universal brotherhood, mutual love, respect and cooperation among human beings. Self-illumined of all the philosophies of the world, he professed and practiced humanism. Love and sacrifice were the key principles on which all his actions were based. For him, there was only one God (sabka malik ek). He fed the hungry, cared for the ill, provided shelter to the destitute and gave solace to the distressed. He loved children immensely and took personal care of their character building and happiness. The children were drawn to him for the love they received from him. The messiah of the masses also cared for the well-being of all animals. The daily donations he received were distributed amongst the needy, and his followers. He accumulated no wealth, created no institution in his name, nor did he choose any successor during his lifetime.
He treated all devotees as his children, without expecting anything in return. Baba's life history is well written in a book captioned 'Shri SAI Satcharitra' a publication of Shri Shirdi SAI Baba Sansthan, the official organization looking after the welfare of the shrine. More than thousands of temples as well as innumerable educational and medical institutions have been created in his name, not only in India but on foreign shores as well. Shri SAI is universally accepted as 'SADGURU', the perfect master, on whom the doctrines of the GURU SHISHYA PARAMPARA at SAI International School are enshrined.